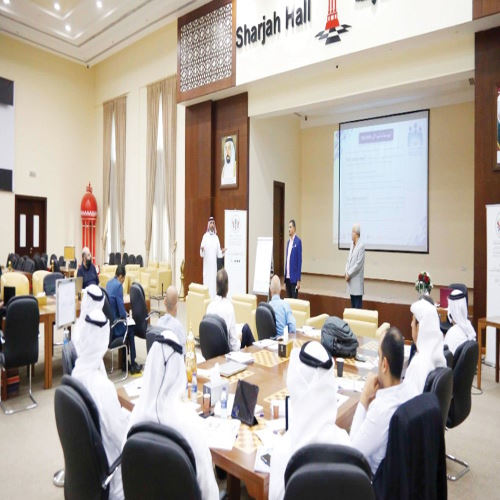 The Sharjah Sports Council organized an introductory workshop for employees of the Sharjah Chess Club, in cooperation with the Total Quality Center for Training and Consultation, as part of the requirements for obtaining the ISO 9001 quality management standard and its objectives to raise performance efficiency, apply best practices, spread a culture of excellence and quality, and develop institutional performance in the council. and its various departments.
During the workshops, the participants were introduced to the concepts and use of standard specifications requirements, the importance of documenting all practical procedures, communicating the general concept related to total quality and its various branches, and explaining other terms and definitions, in addition to getting to know the work of each of the council's departments on its various works, and focusing on requirements during the next stage. In which work will be done on the requirements of ISO specifications and the selection of 15 employees to obtain an internal auditor certificate and a review team leader.
At the end of the workshops, certificates were distributed to the participants, in the presence of Issa Hilal Al Hazami, Chairman of the Sharjah Sports Council, and Ahmed Rizk Abu Al Nasr, Executive Director of the Total Quality Center for Training and Consulting.